Anglais /
SHELLEY M., Frankenstein or the Modern Prometheus, 1823
SHELLEY M., Frankenstein or the Modern Prometheus, 1823
SHELLEY M., Frankenstein or the Modern Prometheus, 1823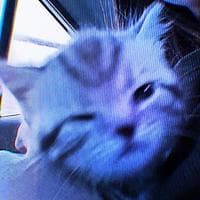 flicker of hope
715 Abonnés
Frankenstein or, The Modern Prometheus Shelley - 1823 Introduction Frankenstein; or, The Modern Prometheus is an 1818 novel written by English author Mary Shelley. Frankenstein tells the story of Victor Frankenstein, a young scientist who creates a sapient creature in an unorthodox scientific experiment. Shelley started writing the story when she was 18, and the first edition was published anonymously in London on 1 January 1818, when she was 20. Her name first appeared in the second edition, which was published in Paris in 1821 Though Frankenstein is infused with elements of the Gothic novel and the Romantic movement, Brian Aldiss has argued for regarding it as the first true science-fiction story. In contrast to previous stories with fantastical elements resembling those of later science fiction, Aldiss states, the central character "makes a deliberate decision" and "turns to modern experiments in the laboratory" to achieve fantastic results. The novel has had a considerable influence on literature and on popular culture; it has spawned a complete genre of horror stories, films, and plays. Since the publication of the novel, the name "Frankenstein" has often been used, erroneously, to refer to the monster, rather than to his creator/father. The 1931 movie Frankenstein is considered as the most prominent example of cinema portrayal of Frankenstein with Boris Karloff as the main actor.[ Summary Frankenstein...
Apprendre avec plaisir grâce à nous
Apprends avec plus de 620.000 notes d'étude des meilleurs élèves !
Apprends ensemble avec d'autres élèves et aidez-vous mutuellement.
Obtiens de meilleures notes sans trop d'efforts !
Télécharger l'application
Légende alternative :
is a frame story written in epistolary form. It documents a fictional correspondence between Captain Robert Walton and his sister, Margaret Walton Saville. The story takes place in the eighteenth century (the letters are dated as "17-"). Robert Walton is a failed writer who sets out to explore the North Pole in hopes of expanding 1 scientific knowledge. During the voyage, the crew spots a dog sled driven by a gigantic figure. A few hours later, the crew rescues a nearly frozen and emaciated man named Victor Frankenstein. Frankenstein has been in pursuit of the gigantic man observed by Walton's crew. Frankenstein starts to recover from his exertion; he sees in Walton the same obsession that has destroyed him and recounts a story of his life's miseries to Walton as a warning. The recounted story serves as the frame for Frankenstein's narrative. 2